4 origami paper BALLs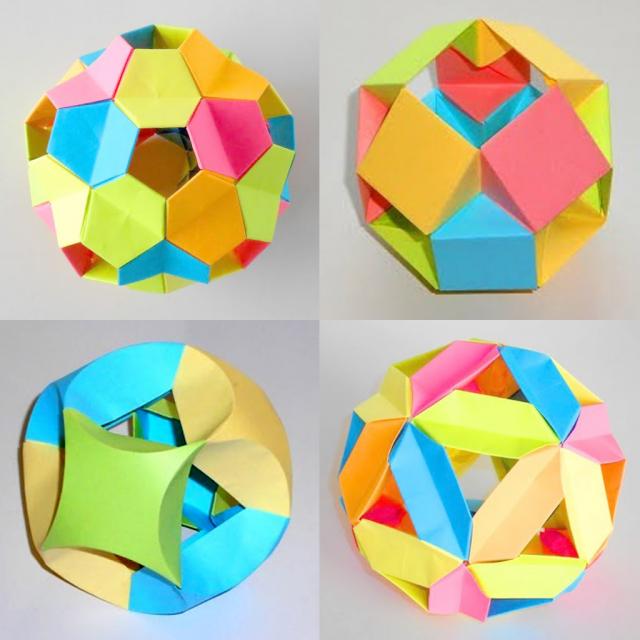 The most complex figure in geometry and the most attractive at the same time is the ball. It is difficult to make a ball of paper, but making a ball in origami technique is very easy. Just take the colored paper and follow the tutorial video.
Ball on the Christmas tree.
3D origami paper hypershade.
Ball of paper.
Origami Kusudama from paper.
Add comment
Random DIY